At the Olympic Games, the US holds a commanding shape of consistency. Hence, they look cut above the rest. China does try its level best to catch and match the US – but they mostly don't beat this super developed nation.
From sports science to old-fashion sporting tradition, the fans and athletes of the United States have everything in their pockets.
Let's take a look at 5 most loved sports apps in the United States.   
5 DAZN 
DAZN is a super famous platform for professional boxing around the world. In the United States, they do offer more sports. However, boxing is still the main sport of the brand. There are too many fight fans in the US. Hence, this application has taken a different ride since 2018.
4 NBC Sports
NBC holds the rights of the English Premier League. Despite soccer is not the game of the US, there are more than an ample number of fans of the English top-flight. It makes this application a must to have. The golfing events shown on NBC do also capture the attention along with ice hockey and NASCAR.
3 Bleacher Report
Bleacher Report writes about major American sports far better than many other top brands. The level of professionalism makes it out of this world. Therefore, it has become bred for sports fans.
2 Fox Sports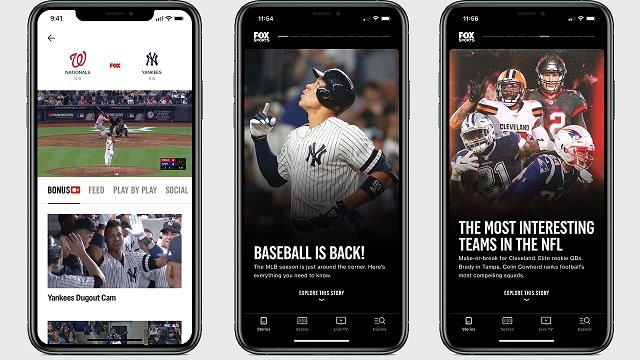 Fox Sports can captivate any follower of sports in the United States. The quality of content becomes bigger and better after every single year. It just gives fans reasons to follow their sporting soul.
1 ESPN
Nothing can beat the power of ESPN in sports. They are the biggest and best sporting network not just in the US, but around the world. Hence, millions of mobile users have downloaded this very application.   
Nothing can beat all these sports apps.