As a business owner, you've probably heard about search engine optimization (SEO) and why it is an important marketing endeavour you should invest in. It can get overwhelming for starters because of the technical terms and processes needed to reach the goal of getting to the first page of search engine page results (SERPs) For the uninitiated, the help of an SEO company in Brampton is a good way to start your SEO journey.
What Is SEO?
SEO is the practice of getting traffic to a website from a search engine's organic rankings. Some of the common tasks associated with SEO are content creation, content optimization using specific keywords, and link building.
In short, the ultimate goal of SEO is to improve ranking organically in the search engine results pages (SERPs).
Organic SEO, especially when ranking for a specific keyword, gets traffic to your site without you having to pay for ads.
How Can You Rank on Search Engines?
Search engines like Google can help small and big businesses get more people to visit their websites and buy their products or book their services. These visitors, also known as "traffic" stumble upon the businesses and their websites because of search engines using their algorithms to identify the appropriate response to the query.
Google scans its index of billions of pages online to find the results that best suit the query keyed in by the user. This "best" result is determined by the search engine's algorithm. Some of the factors its algorithm considers are:
Relevance – The site should contain the keywords that the user entered in the search bar. For example, a search for "Toronto coach rental" will display web pages that talk about coach rentals in Toronto.
Authority – The search engine determines if the content is accurate and trustworthy. It is determined by the number of linked pages it contains.
Usefulness – Contents should also be useful for Google to position them at the top of search engine result pages (SERPs). Usefulness is interpreted as organized, divided into sections, and authoritative.
SEO Tools for Newbies
SEO is a technical aspect of marketing your business which means you will need special tools to help you carry out some of the tasks. For starters, here are 10 free SEO tools that should come in handy:
Ubersuggest
Ubersuggest is a high-powered SEO keyword tool. It allows users to get new keyword ideas. It was acquired by Neil Patel from Google Suggest and added new features that aim to help start-up businesses get keyword ideas, keyword overview, and search volume trends. Even if you are not very keen on the technical aspects of keyword research, this tool should get you covered.
Google Search Console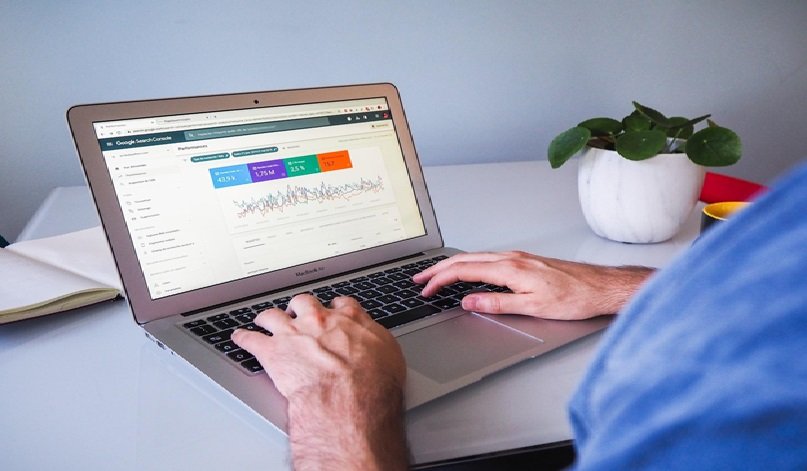 Google Search Console is a free service that the search engine developed to help users monitor, maintain, and troubleshoot their sites' presence on the SERPs. The application comes with tools and reports different actions including:
Confirm that the site is "crawlable"
Fix indexing problems and request for re-indexing
View search traffic data for the website
Receive alerts when Google meets indexing, spam, or other issues with your site
Show sites that link to your pages
Troubleshoot issues for mobile usability, AMP, and other features
SEMrush
SEMrush offers a comprehensive SEO toolkit that you can use for different technical matters related to website optimization. It offers a wide range of tasks including:
Perform up to 10 searches a day in the Domain Analytics and Keyword Analytics databases
A keyword magic tool
Create and manage a single project with up to 12 individual tool
Crawl up to 100 pages using the Site Audit tool
Track positions of up to 10 keywords using the Position Tracking tool
Afford 10 free SEO idea units per month
Keys4Up
This is a good tool to use if you are intimidated by keyword research. This simplifies the process of keyword research, allowing users to find related keywords to the primary keyword you enter. You can choose a single word search or pick the longer variations. It is also a good thing that the tool is simple and does not overwhelm users with jargon and other details.
SEOQuake
SEOquake is a plugin for browsers that provides users with key SEO metrics for a specific page. When used with other tools like SEO Audit, you can get major metrics with just a click. You can also get an analysis of SERPs and export the results in CSV format.
Keyword In
Keyword In is the right tool to use if you want to yield more creative keyword planners. This helps you get fresh keyword ideas, especially long term keywords, that search engines prefer. Just a word of caution: you cannot overdo this tool because you only need fresh long-tail keywords for specific tasks like looking for new blog post topics.
Gogretel
Gogretel was developed by Nirjhar Lo. this is a network application performance and optimization blog that helps websites and other applications to improve your site to adhere to Google webmaster guidelines. When you run a test it gives you three categories: basic information, content analysis, and speed and usability. It is a good audit site that you can use from time to time to check how your site stands against competitors.
Google Mobile-Friendly Test
Google Mobile-Friendly Test is a tool to use to find out how mobile-friendly Google believes your site is. Mobile audits are very important since almost every internet user these days is using their smartphones. Knowing how easily users can access, read, and navigate your site on their mobile devices gives you room for improvement.
Slerpee
Slerpee is a tool that gives you an idea of how you can improve the way your site looks on the search engine rankings page (SERP).
The SERP is highly influential because it helps users to decide if they should visit the site or not. For example, you have a website that offers accountant and accounting services in Malta, you would need to stand out from the rest by getting all SERP details in place. Slerpee shows you how your site looks on the results page and gives you an idea of which part you can improve to catch the attention of readers.
Google Keyword Planner
Google Keyword Planner is a free tool within Google Ads that you can use if you need are looking for keywords to use for your campaigns. This is especially crucial because it does not just focus on strong keywords to use but also prepares you for a PPC campaign you will start.
SEO is often feared because of the different technical tasks involved. However, if you have the right tools to use, these tasks are easy to carry out. The tools above are free so you can start your SEO journey now.